Trade Mission To Kenya & Tanzania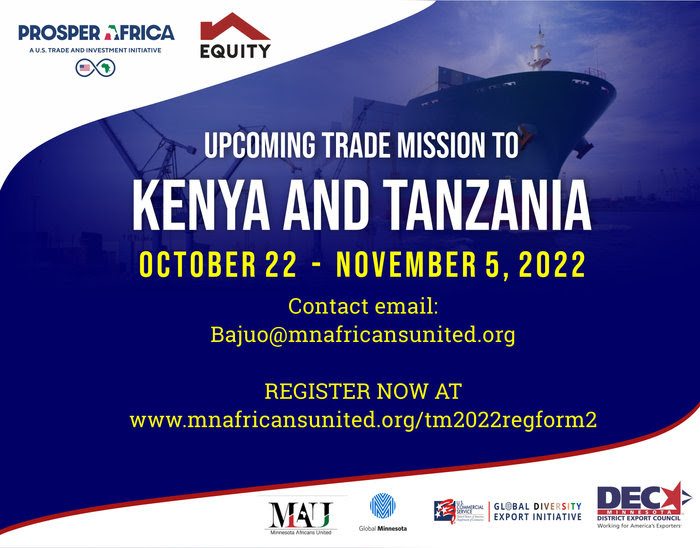 Minnesota Africans United in partnership with Global Minnesota and Equity Group Holdings (the largest financial institution in the East/Central African region) and with the support of Prosper Africa, is excited to announce the Trade Mission to Kenya and Tanzania from October 22 – November 5, 2022.
This trade mission is designed to energize the creation of commercial relationships between Minnesota businesses and Tanzania and Kenya government entities and private organizations.
Africa's booming population and rapid development is creating substantial opportunities for economic investment throughout the continent. East Africa is quickly becoming a hub of investment in a variety of sectors including agriculture, energy, health, tourism, finance, education, infrastructure, and technology and in-country participants will be in a position to discuss U.S.- exports to and investment, and business relations in all of the noted sectors.
A series of events including networking, and matchmaking, business meetings, tours, site visits, and one-on-one opportunities will be part of the program. There will also be opportunities for self-generated meetings and discussions.