World Food Day 2022: Hunger as a Weapon of War & Promoter of Peace – International Registration
October 17, 2022 @ 11:00 am
CDT
/
Free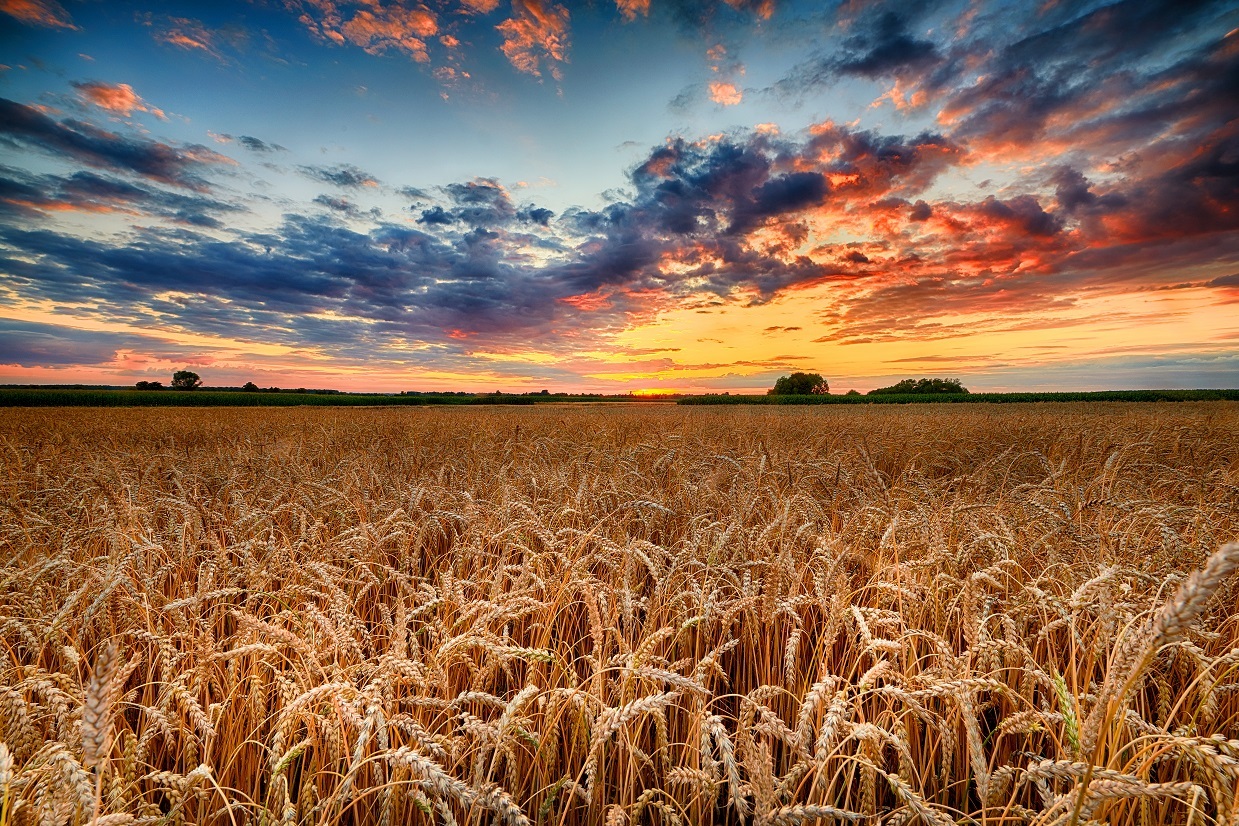 This event is being held virtually and is open to everyone.
This page is for people registering for this event from outside the United States. Please use the form below to register.
Throughout history, access to food has been used as a tool to both inflict great pain and advance peace and prosperity.  The global food market has been reeling from pandemic disruptions, worldwide inflation, and international supply chain issues. Russia's devastating invasion of Ukraine has dramatically accelerated these trends which threaten to push millions of people around the world into conditions of food insecurity.
But many organizations are working to provide food relief to millions around the world to help advance global stability. Join Global Minnesota for a special World Food Day presentation on October 17 as we discuss the local and global implications of hunger as a weapon of war and as a promoter of peace.
Speakers
Chase Sova
Chase Sova is the Senior Director of Public Policy and Research at World Food Program USA.
He has professional experience in the areas of climate change and agricultural development with the United Nations Food and Agriculture Organization, International Center for Tropical Agriculture and the CGIAR Research Program on Climate Change, Agriculture and Food Security.
Focused on agriculture policy, Chase has worked in 15 developing countries across Latin America, Sub-Saharan Africa and South Asia. He holds a Ph.D. in political ecology on climate change and agriculture from Oxford University. You can view his TED talk on ending world hunger here.
Kojo Amoo-Gottfried
Kojo Amoo-Gottfried is the President of Cargill Cocoa and Chocolate, North America. Kojo.
He has over twenty years of global food and agricultural experience in various commercial, merchandising, asset management, sales, and management roles. Kojo is originally from Accra, Ghana, and has a Bachelor of Arts in Economics and International Business from Luther College in Decorah, Iowa, and a Master of Business Administration from the University of Georgia in Athens, Georgia.
Kojo serves on the Boards of Partners in Food Solutions, Books for Africa, and KIPP MN.
Jeff Dykstra
Jeff Dykstra is the Co-founder and CEO of Partners in Food Solutions
Jeff is passionate about bringing together unusual partners—strange bedfellows, as he likes to call them. In the case of PFS that means leading international food companies and promising food companies in Africa, as well as the US government, committed donors, NGOs, impact investors, and talented employees, all partnering to do much more together than they could on their own. Jeff has spent half his career in business and the other half in relief and development, including two years living and working in Zambia, and he has worked for both global organizations like Cargill and World Vision as well as several start-up ventures.
What Jeff likes most about his job is working with a strong international team—a whole network of people in the US, Europe, and Africa coming together to accomplish something significant. For his work with PFS, he was recently named an Ashoka Fellow, an honor reserved for leading social entrepreneurs around the world, and was awarded a Bush Fellowship in 2018.
Purbita Ray
Purbita Ray is the Vice President of Innovation, Technology, and Quality (ITQ) Growth at General Mills
Purbita is the Vice President of ITQ's Growth team at General Mills. In this role, she leads a team responsible for driving best in class capabilities focused on helping grow core businesses, enabling disruptive growth and supporting GMI portfolio shaping initiatives. Over her 20-plus years with General Mills, Purbita has had a breadth of experiences; leading ITQ for Global Cereal, Big G, Food Safety and Quality (FSQ) in multiple plants as well as an expat assignment for FSQ & Regulatory Affairs in Canada.
Outside of work, Purbita is actively involved in the community mentoring high school students interested in STEM careers. She has been volunteering with Partners in Food Solutions since this organization began 10+ years ago and she serves on their Board of Directors. She loves traveling with her husband and two sons to national parks around the world.
John Guttery
John Guttery is Senior Vice President, Enterprise Initiatives at Ecolab
John Guttery is senior vice president of Enterprise Initiatives for Ecolab Inc., the global leader in water, hygiene and infection prevention solutions and services that protect people and vital resources. He leads enterprise-wide projects that advance the company's corporate priorities and create future growth platforms.
Guttery has served in a variety of senior leadership roles at Ecolab, including head of the Latin America region and head of Marketing for the Institutional division, which serves the foodservice, hospitality and facility care segments. Guttery joined Ecolab in 2015 as senior vice president of Strategic Planning.
Prior to Ecolab, Guttery spent fifteen years with the Hilti Group, a global leader in solutions for the construction, natural resources and power sectors, in a variety of international sales, marketing and general management leadership roles.
Thanks to promotional partner South Dakota World Affairs Council. 
If you require an accessibility accommodation, please contact our Program Director Tim Odegard at todegard@globalminnesota.org.