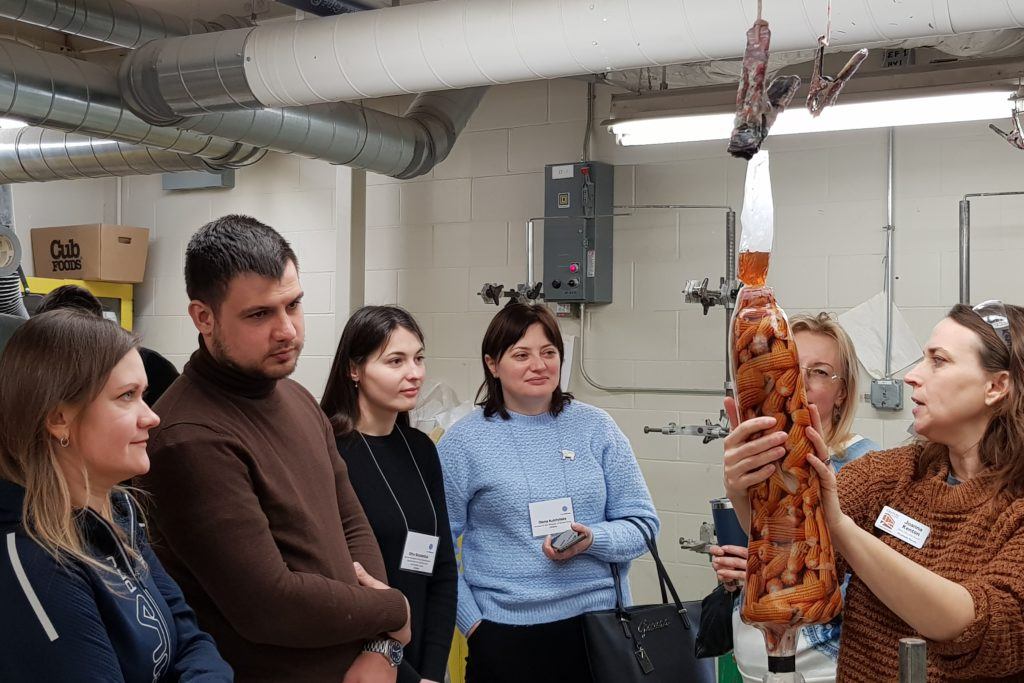 In mid-March, Global Minnesota had the honor of welcoming five prosthetics experts from Ukraine for professional exchanges in Minnesota. Global Minnesota worked with the Congressional Office for International Leadership to set up meetings with local organizations like Century College, the Mayo Clinic, and the nonprofit Protez Foundation.
In case you missed it, hear Global Minnesota president Phil Hansen discuss the professional exchanges program in a recent interview on MPR's Minnesota Now program. Global Minnesota was also highlighted in a recent article by the White Bear Press.
Global Minnesota is proud to welcome these visitors and help make Ukraine and its people whole once more.
Photo credit: Global Minnesota