A Look at U.S.-Cuba Relations: Past, Present, and Future
October 22, 2018 @ 8:00 am
CDT
/
Free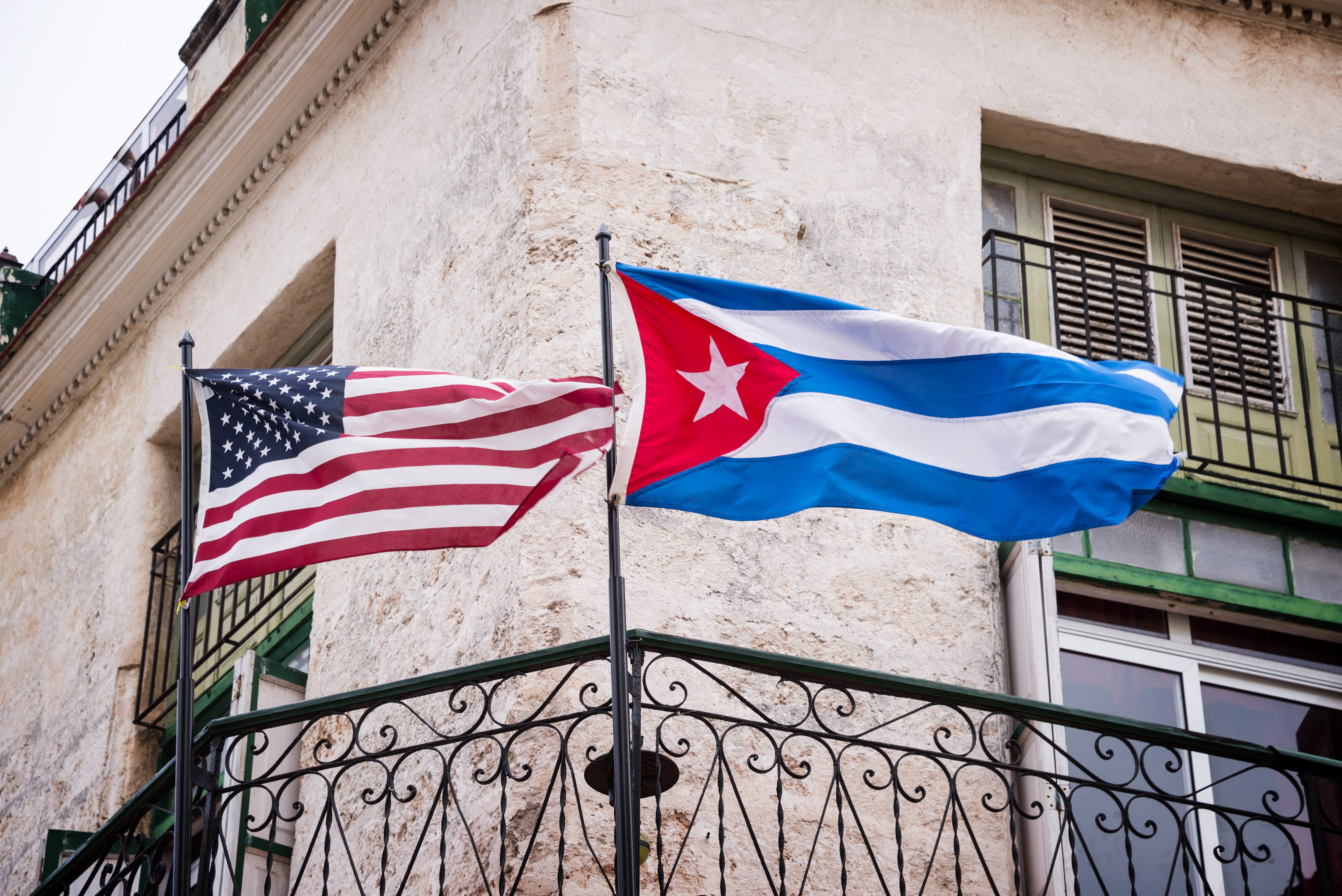 Miguel Fraga, Cuba's second-highest ranking diplomat in the United States, will discuss Cuba's complicated relationship with the U.S. and recent developments in Cuba. He will be joined by Paul Johnson, a consultant on doing business in Cuba, and David Townsend, an international trade lawyer, who will join First Secretary Fraga in a discussion of the current state of U.S. sanctions against Cuba and opportunities for Minnesota businesses in Cuba, including agriculture, healthcare, technology, biotechnology, education, and tourism.
Please join us for this lively and candid discussion.
---
Complimentary parking available. Details here.
About the Speakers
First Secretary Miguel Fraga has served at the Embassy of the Republic of Cuba in Washington D.C. since the re-establishment of diplomatic relations in 2015. Since 2006, he has served in the Cuban Ministry of Foreign Affairs in both the North American and U.S. division and the Office of the Minister. Previously, he served at the Cuban Embassy in Canada and was a member of the People's Power Provincial Assembly of the City of Havana. He graduated summa cum laude from the University of Havana Faculty of Law and earned a Master of Science in Foreign Relations from the Higher Institute of Foreign Relations Raul Roa Garcia.
Paul Johnson is the President and Founder of Chicago Foods International, Inc. and advises companies on export sales, logistics, and agricultural investments in Cuba and co-chairs the United States Agriculture Coalition for Cuba. He has spent the past 20 years studying and working in Cuba and has organized agricultural missions to Cuba for trade and governmental organizations.
David Townsend is an international trade lawyer who is joining Dorsey & Whitney in October. He has extensive experience advising clients on U.S. sanctions, export controls, customs law, and anti-corruption law. He assists with export licensing, compliance, enforcement matters, and trade due diligence in mergers and acquisitions. He also counsels businesses on supply chain management related to trade and corporate social responsibility laws.
Produced in partnership with Dorsey & Whitney LLP, the Minnesota Department of Agriculture, and the Minnesota Trade Office.