Hubert H. Humphrey Fellows Welcome Reception
September 19 @ 4:30 pm
CDT
Event Navigation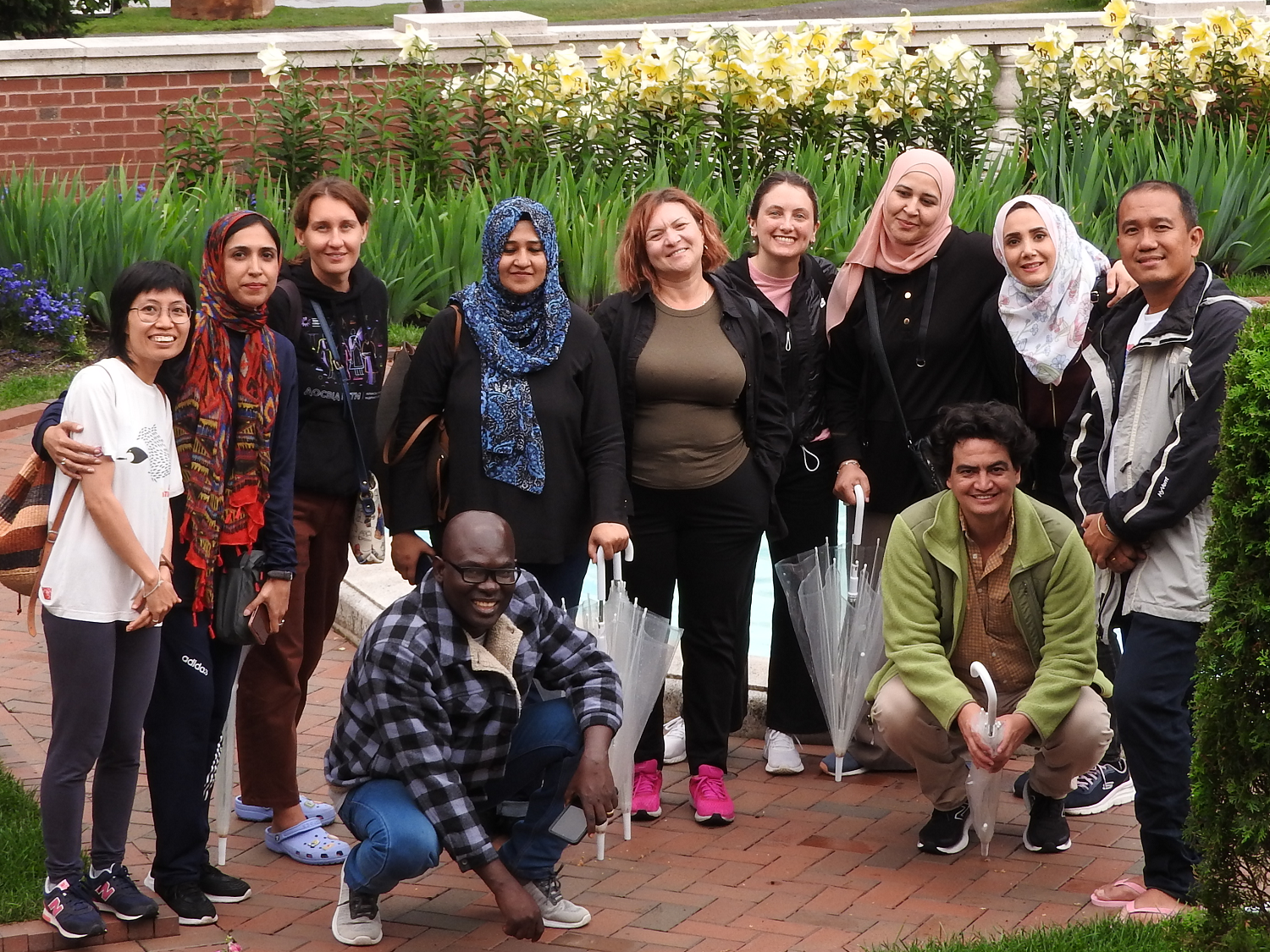 This free event is being held in-person and is open to everyone.
On behalf of the Humphrey School of Public Affairs, we are delighted to extend this special invitation to you! We cordially invite you to join us as we welcome the exceptional 2023-24 cohort of Hubert H. Humphrey Fellows.
The Hubert H. Humphrey Fellowship Program has been instrumental in fostering global leadership and promoting positive change in communities worldwide. We are proud to introduce you to this year's Fellows, a group of outstanding professionals who have demonstrated an unwavering commitment to public service and are currently in prominent leadership positions in their respective countries.
The Fellows, through their dedication and expertise, have made substantial contributions to advancing the well-being of their communities, nations, and the world. Their diverse areas of expertise encompass public administration, governance, education, public health, environmental sustainability, and many others.
To gain insights into the impactful work of the incoming Fellows, we encourage you to explore their bios and learn more about their initiatives in their respective home countries. The Fellows home countries span the globe – Armenia, Honduras, Jordan, Morocco, Pakistan, Palestine, the Philippines, the Slovak Republic, Togo, Ukraine, Uruguay, and Vietnam.  You can find all the details on their backgrounds and bios here.
This event will provide an excellent opportunity for networking and fostering meaningful connections with this year's cohort of Fellows, who will be working and studying in Minnesota for nine months. Join us and help to expand our collective commitment to creating a brighter future through public service and cross-cultural collaboration. Light appetizers and drinks will be served.
If you require an accessibility accommodation, please contact our Events Manager Katie Kelley at kkelley@globalminnesota.org.
Presented in partnership with the Humphrey School of Public Affairs. Thanks to promotional sponsors Books for Africa, Citizens for Global Solutions Minnesota, the Minnesota International NGO Network, and the United Nations Association of Minnesota.