World Citizen: Journeys of a Humanitarian
May 10 @ 3:30 pm
CDT
/
$10
Event Navigation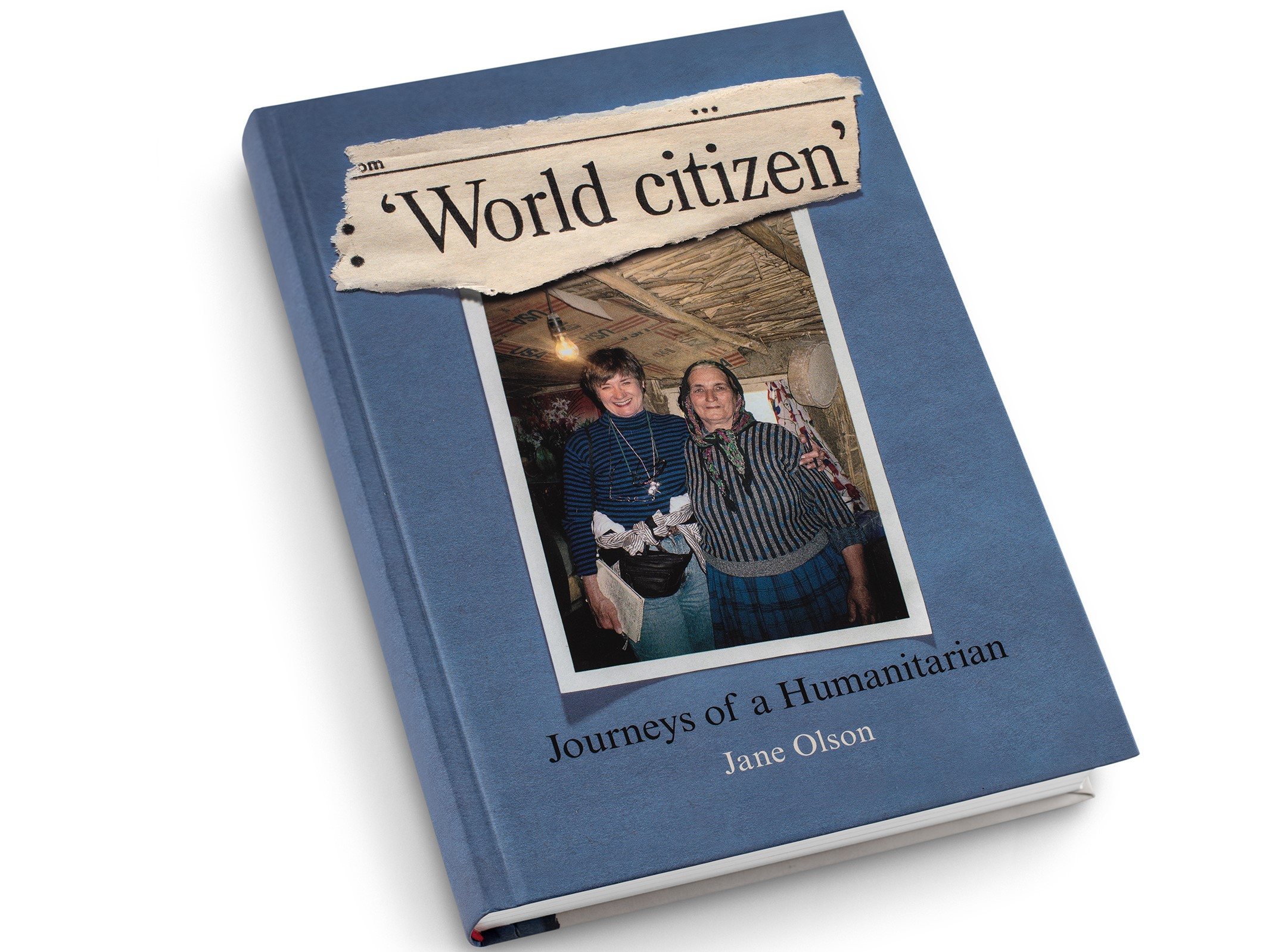 This event is being held in-person and is open to everyone.
To be a World Citizen is to embrace and champion the Universal Declaration of Human Rights, knowing that all lives are valuable and equally deserving of protection and support. Join Global Minnesota and the Woman's Club of Minneapolis for a conversation with Jane Olson, Iowa born humanitarian and human rights advocate, as she details her experiences supporting communities through moments of transition and crisis. Jane will share excerpts from her book and answer questions from the audience. A limited number of books will be available for purchase during the event. If you'd like to learn more about World Citizen or purchase a copy in advance, visit Jane's website.
Registration includes dessert and coffee. Programs at the Woman's Club are open to all.
About the Author:
Jane Olson has worked as a volunteer for many decades to promote peace and justice through international human rights and humanitarian organizations. She chaired the International Board of Trustees of Human Rights Watch from 2004 to 2010 and served as co-chair of the Women's Refugee Commission. As founding board chair of Landmine Survivors Network/Survivor Corps, she gave leadership to LSN for 12 years.
Extensive travels with those and other humanitarian organizations took Jane to Nicaragua and El Salvador during the Contra Wars and to the former Soviet Union beginning with trips to Ukraine in 1989 and 1990, a time of revolution. As the former USSR fell apart and wars broke out, she participated in investigative trips to the former Yugoslavia including Bosnia, and to the Caucasus countries of Azerbaijan and Armenia.
Her missions to many countries in Africa, the Middle East, Asia, and Latin America focused on human rights abuse and refugee conditions, HIV/AIDS, landmines, and other calamities caused by conflict and extreme poverty.
Jane is a member of the American Academy of Arts and Sciences and a board member of both the National World War II Museum in New Orleans and Direct Relief, based in Santa Barbara, CA. She is a board member of The Trusteeship, the Southern California chapter of the International Women's Forum, a member of the Council on Foreign Relations, and the Pacific Council on International Policy.
Jane grew up in rural western Iowa and graduated from the University of Nebraska. She lives with her husband, attorney Ronald L. Olson, in Pasadena, California. They have three children and eight grandsons.
If you require an accessibility accommodation please our Events Manager Katie Kelley at kkelley@globalminnesota.org.