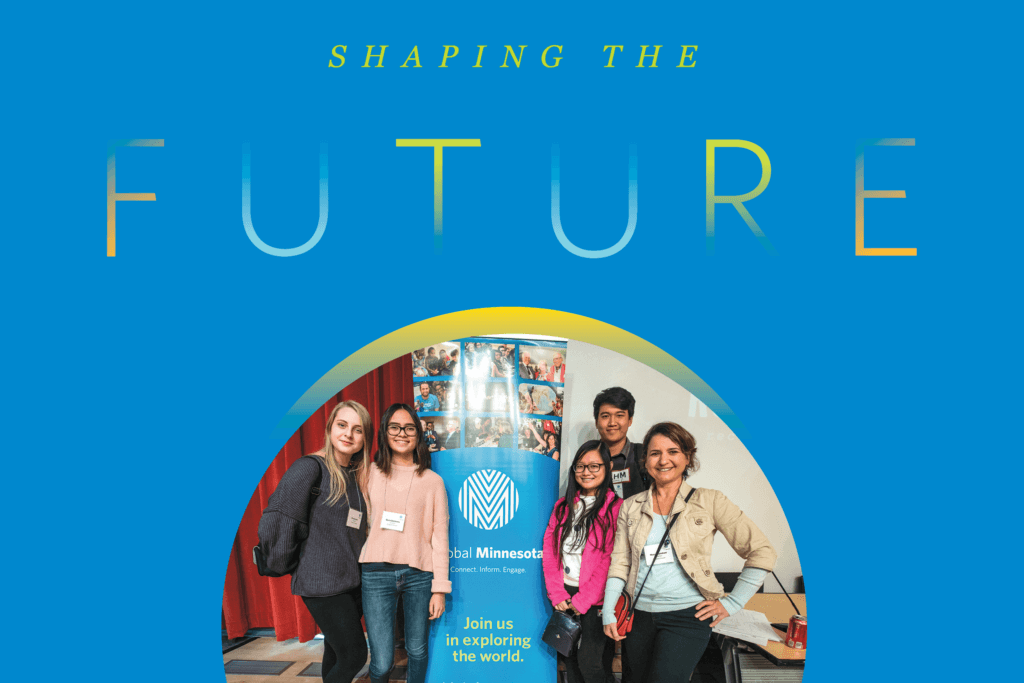 Looking back at 2018-19, we are enormously proud of what we – together with members, donors, supporters, and partners – accomplished and the momentum we've created to shape our future and the future of our great state.
Covering Brazil to Vietnam and 109 countries in between, our programs engaged more than 22,000 in learning about the world. We deeply value the support of so many who made these connections possible.
Please read and share the annual report, and learn how your support and participation are helping shape Global Minnesota's future.