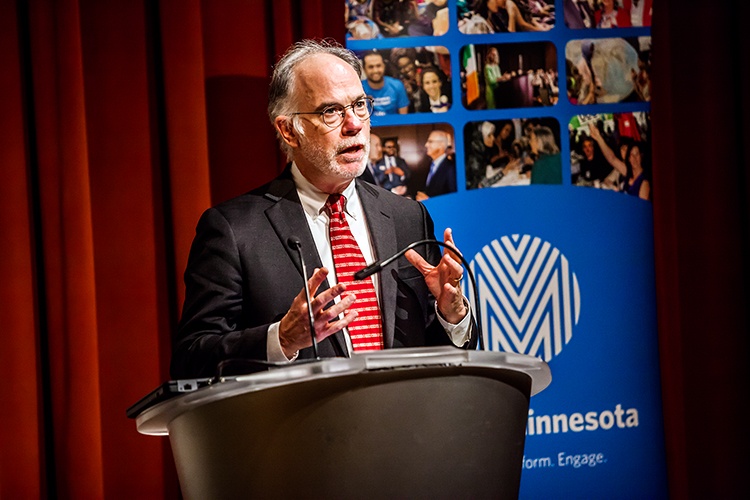 Ambassador Ross Wilson has taken a leave from his role as board chair of Global Minnesota to accept a request by U.S. Secretary of State Mike Pompeo to lead the U.S. Embassy in Kabul, Afghanistan, at a critical time for that country and the region.
For nearly four decades, career diplomat Wilson represented the United States Foreign Service at home and abroad. He served as U.S. Ambassador to Azerbaijan in 2000-03 and to Turkey in 2005-08. In 2014 Ambassador Wilson was called back to government service as head of mission and chargé d'affaires in Turkey and again in the Republic of Georgia in 2018-19. Last week, he was sworn back into the U.S. Foreign Service and takes over from John Bass at our Kabul embassy.
"Afghanistan is an extraordinarily challenging, but also very consequential assignment and I am honored by the trust and confidence that Secretary of State Pompeo and the Department of State have placed in me," Wilson said.
"At Global Minnesota, we work to advance international understanding and engagement. We were founded on the twin principals of public and citizen diplomacy. Ambassador Wilson's return to public service exemplifies his personal and professional commitment to the importance of diplomacy. We are extremely proud to have been led by Ambassador Wilson whose experience in international relations is unmatched," said Mark Ritchie, Global Minnesota President. "We wish him the best in his new assignment and know that he will make every effort to bring peace to the region." Global Minnesota board vice chairs, Martha (Muffy) MacMillan, philanthropist and Cargill Foundation Director, and Thea Keamy, Senior Vice President for Corporate Strategy and Business Development at Land O'Lakes, Inc. will provide leadership until an interim chair is named.
---
Media Mentions