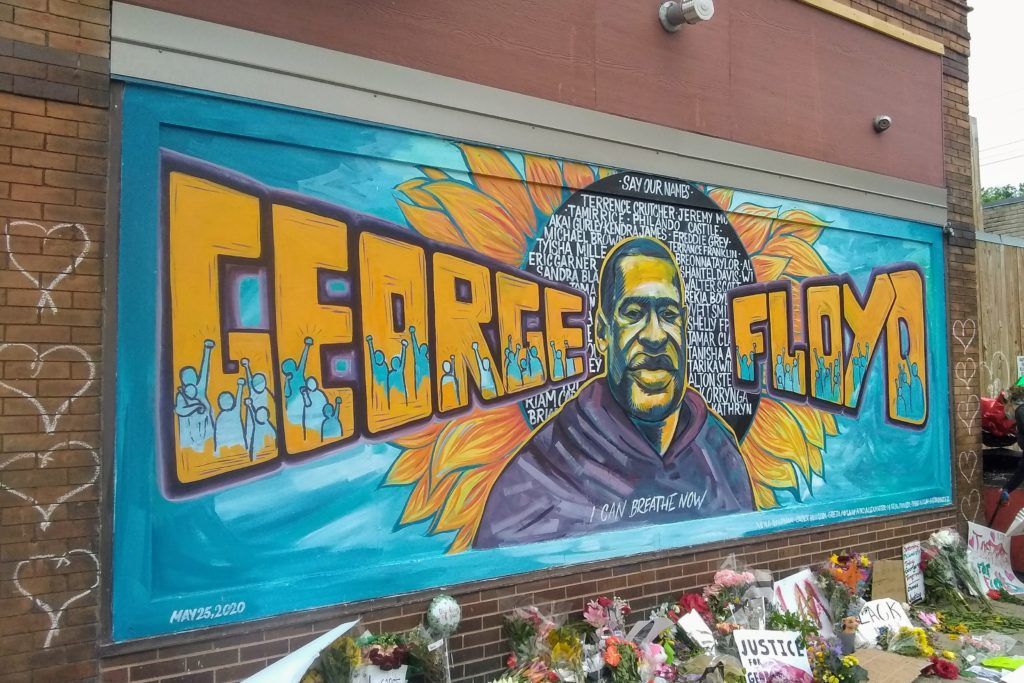 We are grieving the senseless killing of yet another neighbor, George Floyd.
Nearly 250 years since the promise of "Liberty and Justice for All," many in our country are still denied these basic rights – facing discrimination, dehumanization, and disrespect day after day, year after year. Oppression remains a deadly reality for African Americans, Native Americans, other People of Color, and other minority groups.
Many of us have taken part in demonstrations with our children, neighbors, and friends. These demonstrations of public protest, outrage, and resolve have brought our whole society to a screeching halt – giving all of us an opportunity to turn our attention to very difficult issues that can't be changed without hard work and uncomfortable conversations. Justice is possible. Stopping the brutality is possible.
At Global Minnesota, our mission is advancing international understanding and engagement. We believe it is engagement that moves people towards understanding.
And so we are beginning with the engagement of our team at Global Minnesota. We are taking time to talk about how our work can better focus on responding to the pernicious and unresolved issues that have led us to anger and grief. How can we better understand the complex dynamics of racism and disadvantage, division and cohesion, both within our organization and our community? How can we engage with our partners in the broader community to think more deeply and carefully about these issues? What are the implications of what we are learning and unlearning when it comes to our own work, our own hearts?
We don't have all the answers – in fact we have very few. First, we will concentrate on engaging, listening, learning, asking the hard questions, and being there when it is difficult or uncomfortable. As we travel this path, we will share what we learn and invite you to share your expertise and join us.
Photo credit: City Pages