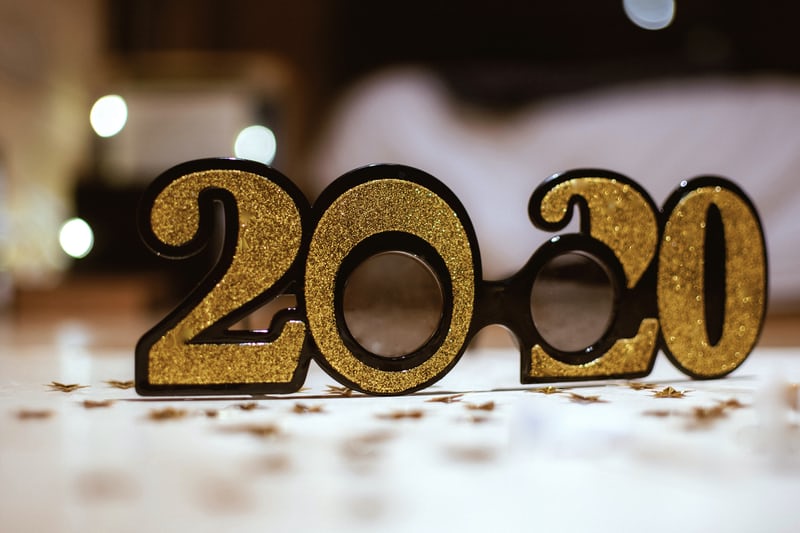 By Susan Sloan
Author of "A Seat at the Table: Women, Diplomacy, and Lessons for the World"
December is customarily a busy time in the diplomatic circuit in Washington, D.C. Evenings are filled with the sparkling social scene and diplomatic networking before the District inhabitants embark for a holiday break. For the past couple of years, dressed in black velvet attire, I have climbed the steps of numerous embassies attending elegant holiday receptions. But today, I am hibernating at a wooden kitchen table wearing different attire—black workout leggings and a pink fuzzy fleece. For most of us, 2020 has felt like a never-ending Groundhog Day. With bated breath, the year is coming to a close.
Last year, I had no idea the world would drastically change, and that a holiday party would connect me to Global Minnesota. Allow me to take you back to December 2019 pre-face mask, pre-toilet paper outage, and pre-Zoom calls galore. I was working full time and writing a book about women in diplomacy. At the Colombian Ambassador's residence, Washingtonians and diplomats gathered for a diplomatic holiday reception co-hosted by The Washington Diplomat. The warm event provided a gracious opportunity for conversations and celebration. I found myself in a group with Liz Brailsford, Chief Operating Officer of the World Affairs Councils of America (WACA). While clinking glasses, my friend shared with Liz that I was writing a book, A Seat at the Table: Women, Diplomacy, and Lessons for the World.
A few weeks later, Liz and I sat together over lunch in chilly downtown D.C. where we spoke about her work at WACA, my upcoming book, and how women are changing the world of diplomacy and politics. Our conversation snowballed into January 2020 when Liz introduced me to Tim Odegard, Program Director of Global Minnesota. The Global Minnesota team began planning a "Global Conversations" program where I would give an in-person book talk at the Minneapolis Central Library in the summer.
March 2020 rolled in. Lockdown. Like many citizens, I did not know how long I would be at home. While I had planned a glitzy book release at an embassy, my first speaking engagement took place sitting at my kitchen table. During the first week of quarantine, Bill Clifford, President and CEO of the World Affairs Councils of America, interviewed me on WACA's Cover to Cover call. The quarantine continued and the book was published on schedule in April. However, COVID-19 made the world go virtual including the book tour.
As the heat of June arrived, I was virtually in Minnesota for the "Women in Diplomacy" event. Monica Cruz, former Head of Community Affairs at the Consulate of Mexico in Saint Paul, moderated the discussion about gender parity and leadership. As Global Minnesota helped kick off my virtual book tour, the country continued to grapple with two pandemics: COVID-19 and racial injustice. The summer and fall delved into a contentious political election and the outcome was the first woman elected to the second-highest office in the United States.
"While I may be the first woman in this office, I will not be the last," said Kamala Harris in her first address as vice president-elect. With a tumultuous 2020, there is one thing that is certain—more women at the decision-making table will create greater diversity of thought for the tough challenges we face as a nation and as global citizens. Politics aside, the appointments we are seeing (Economic, Health, National Security, and White House Senior Staff) reflect the goal of diversity of thought and gender parity.
As Foreign Policy research states, "Companies with the highest percentage of women in management are 47% more profitable." It is proven that gender diversity and ethnic diversity strengthen government, nonprofit, and private sectors. If you want diverse solutions, you need diverse teams and ultimately leadership according to Forbes.
As leaves of autumn began to change in November 2020, Washington had 28 women serving as ambassadors representing numerous countries. Nine of the Muslim-majority countries have women leading the embassies including Afghanistan, Jordan, Libya, Morocco, and Saudi Arabia. These women are supporting one another and communicating regularly to strengthen ties between nations. By invitation, women heads of mission convene an informal network called the Washington Women's Power Group.
As for the United States, out of 178 ambassadors posted at embassies around the globe, only 40 are women. Take a look at the Women's Foreign Policy Group's Guide to Women Leaders in International Affairs. It's one of my favorite annual documents highlighting prominent women, including "heads of state and government, government ministers and diplomats, and leaders of international organizations and corporations." These women shape foreign policy as leaders, diplomats, and policymakers.
We are making strides towards gender parity, but we are not there yet.
Citizens around the world continue to be on a precipice as we usher in 2021. What will the new year bring? First, there is a feeling of hope whether in Minneapolis, London, Paris, Rome, or Berlin—a vaccine could aid in defeating this all-consuming virus. Second, there is something else on the rise. Gender parity, equity, and equality along with diversity will hopefully ring in the new year. Systemic change does not happen overnight or with a flip of the calendar. It takes each of us to make decisions about who is around the table and bring others with us. As you make your New Year's resolutions, I challenge you and your colleagues to take the Panel Pledge, aim for gender parity on boards and teams, and redefine leadership opportunities to allow more seats at the table.
Wishing you health and happiness for the New Year. Cheers!
Interested in learning more about gender parity and diplomacy? Join the movement. #DiplomacyTable
Susan Sloan is the author of A Seat at the Table: Women, Diplomacy, and Lessons for the World. Find out more at susansloan.com. The audio book is available late December 2020.