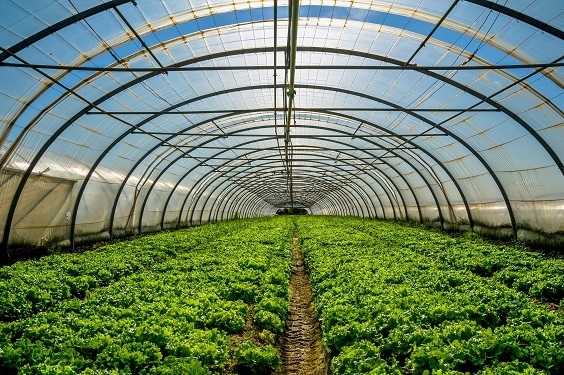 By Alex Betley
Global Minnesota Program Fellow and student at Tufts University Fletcher School of Law and Diplomacy
"Once again the 'Naked Ape' – Homo sapiens – stands at a crossroad. Before deciding along which road to proceed, he hesitates and glances behind at the long road he has trod." – Norman Borlaug, 7th McDougall Memorial Lecture, 1971
On October 16, Global Minnesota will host its largest event of the year – World Food Day 2020 – a celebration of important milestones in the persistent and historical fight against hunger, as well as a rededication to achieving by 2030 the UN Sustainable Development goal of Zero Hunger. In addition to presentations by notable figures such as the World Food Programme's David Beasley (a vital contributor to the WFP's recent Nobel Peace Prize) and Columbia University's Jeffrey Sachs, World Food Day 2020 will feature heads of international organizations, companies, and trade associations who provide significant leadership in our global food system.
Today, the challenges of this food system are obvious and more salient than ever: following decades of decline, global hunger is once again on the rise; climate change-induced extreme weather patterns affect crop yields and force people from their lands; unsustainable food systems contribute to great waste and malnutrition; violent conflict drives disruptions in food supply chains; and COVID-19 has sent projections for the acutely food insecure skyrocketing – rising from 135 million to as many as 270 million. The result of this is that roughly 690 million people across the earth remain hungry today.
Despite these challenges, those around the world – including Minnesotans – have an obligation in rededicating themselves to ending hunger and creating a more sustainable planet. Just as Norman Borlaug (a man widely credited with saving over a billion people from starvation through his "Green Revolution") wrote in 1971 that humankind stood at a crossroad, so today we stand at another crossroad. This conference is an opportunity where we can look back at past successes, such as Borlaug's, on our route to greater equity and sustainability – but also where Minnesota and the global community can honestly assess what needs to be done to end hunger globally by 2030.
Minnesota may seem a surprising character in this drama, but the state has a unique history of feeding the world. It was shipments of Minnesota wheat and wheat flour that helped feed over 150 million Europeans facing war-induced famine between 1914 and 1923. This relief effort, organized under the Commission for Relief in Belgium, grew to become the largest humanitarian effort in history.
In gratitude, the children of Belgium saved from hunger sent letters of thanks to American children, many of which are now translated and will be on display at the Mall of America. In addition to this, Minnesota features some of the world's leading food and agriculture companies, as well as so many of this country's farmers. Feeding people – from the time we fed those European children to the work being done to feed the world today – is in the Minnesotan DNA.
Given Minnesota's important role in feeding the world, it is fitting that a regional organization like Global Minnesota is hosting this conference. Global Minnesota is the state's premier organization for international awareness and intercultural understanding. In 2018-2019 alone, Global Minnesota hosted 746 activities, covered 111 countries connected, and engaged more than 22,000 in learning about the world. Right now, in the middle of the COVID-19 pandemic, the organization continues its mission of engagement through high-quality and relevant virtual events like World Food Day 2020. In a time and place where so many of us are virtually connected, events like these allow Global Minnesota to even further expand its reach in a highly interconnected world.
So sign up. Registration is free. There will be plenty on the table to discuss: global cooperation in ending hunger, cross-sector partnerships for food security, regenerative agriculture, and a call to action from leaders such as Mayor of Minneapolis Jacob Frey and Mayor of Saint Paul Melvin Carter. Additionally, World Food Day 2020 will be celebrating the launch of MBOLD, a coalition that leverages Minnesota's unique concentration of food and agriculture leadership in addressing global challenges facing these sectors.
In light of prevailing hunger and malnutrition trends internationally, now is the time for all to step up and engage. With enough determination, ingenuity, and grit, it is still possible to end hunger by 2030. But in order to achieve this, it will take a village – Minnesotans included.